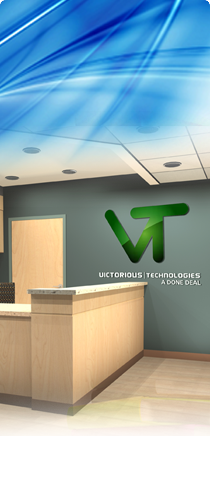 Victorious Technologies also known as VT is an Information, Communication and Technology (ICT) Company that offers technological products and services. Our main services include Graphic and Web Design, Mobile Technology, Software and Application Development, Hardware Supply, Branding, Printing Services and supply of office stationery. Victorious Technologies is part WASP (Wireless Application Service Providers' Association) and partners with all three South Africn Cell phone networks (Vodacom, MTN and Cell C) for our mobile services.

Our team experience of Information Technology and Legal Experts have been involved in setting up of database, Developing management systems, website design and electronic SMS communication system for different companies.

Our clients know our commitment to their services and products. We consistently find ways of enhancing their products and services by using our technologies. Our level of ethics ensure that we only give our clients advises that enhance their business and not driven by any other interest. We have earned our trust based on the nature of solid partnership.